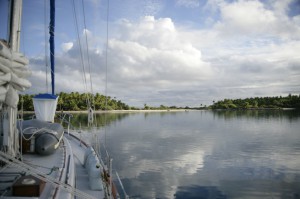 After four days of uncomfortable, miserable sailing from Fatu Hiva, just when I was ready to throw in the towel and tell Matt I would be ditching the boat as soon as we got to Tahiti, we arrived at Makemo – anchored all alone in our own spectacularly beautiful, private little atoll in the Tuamotus.
From a distance, the atoll appeared as random, small patches of trees rising up on the horizon.  When we were closer, we could see waves breaking on what looked like open water, but were really submerged portions of the coral reef.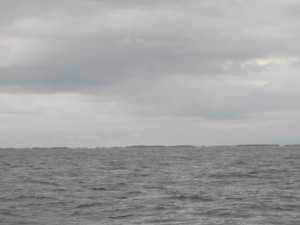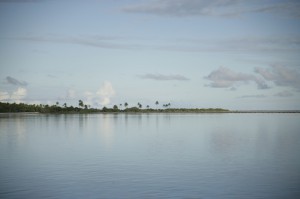 Now, I thought that Tahuata had clear water, but nothing could have prepared me for the rainbow of blue waters in this lagoon.  Anchoring in coral was tricky, but we got it right the second time and settled in to snorkel, explore the reefs, and gaze in wonder at our surroundings.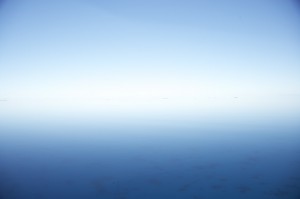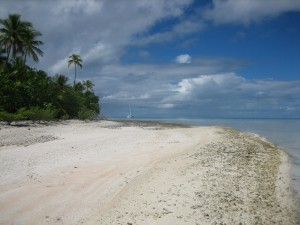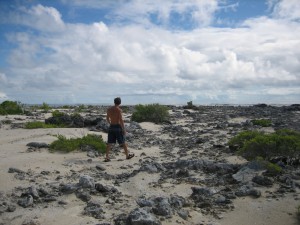 The reefs and coral in the anchorage were alive with fish and small black-tipped reef sharks. We even saw a larger shark and a squid pass by right underneath the boat.  When we wandered around the island, crossing the waters flowing over the partially submerged reefs, 3-foot long reef sharks stealthily patrolled us and a bold one even swam right between Matt's legs.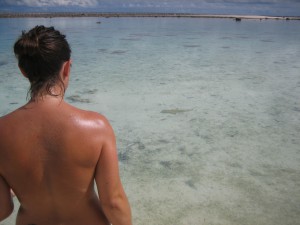 The weather was cranky.  We were caught on the edge of a front and had winds from every which way, occasional rain, and mostly cloudy skies, but the place was still gorgeous beyond description. In fact, the weather just made our horizon that much more dramatic…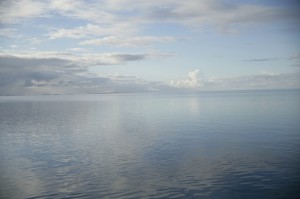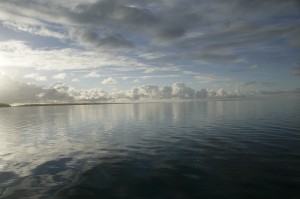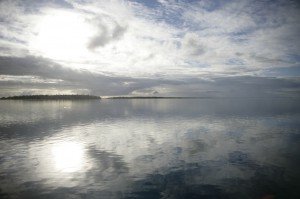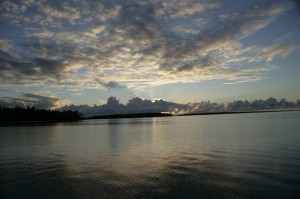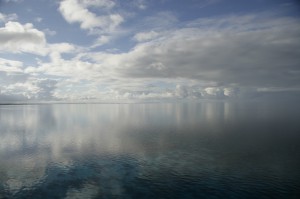 And, I know it sounds silly, but the very best part of being in Makemo was it was so still.  The boat has never been so motionless.  Being at anchor here was more calm than any marina we've been in and infinitely more calm than any other anchorage.  After four months of being tossed around and gently rocking if nothing else, we were finally S.T.I.L.L.  We could have been beached or hauled out of the water – the boat just did not move at all.
Makemo, in all it's beauty and stillness, was the answer to many many of my prayers.
God bless the Tuamotus.