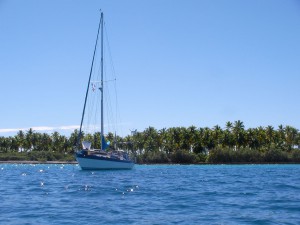 As the sun rises,
the horizon
recedes.
Blue fades into blue
and islands of palms
float
suspended
in the sky.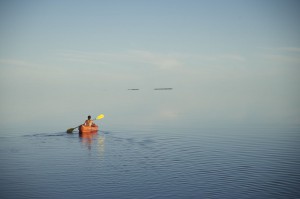 After Makemo, we had a better idea of what to expect in the atolls, but, still, we were again overwhelmed with the absolute beauty of Tahanea.  There was one other boat here when we arrived but they left the next day and we had the lagoon to ourselves.  WOW.  I enjoyed Tahanea more than Makemo largely because of the weather.  It was bright, sunny, clear and perfectly calm while we were at anchor.  Each morning we woke up, the water was so clear and flat, it was disorienting to look into it because your depth perception totally disappeared.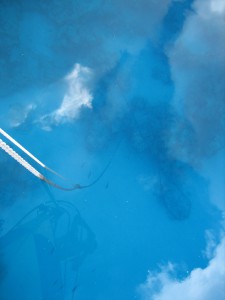 Just standing on the boat, we could see the bottom of the lagoon a hundred feet out.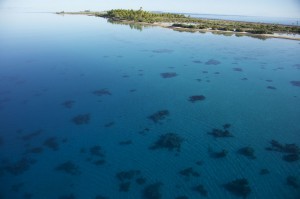 We snorkeled one of the lagoon passes one day, hitting it as the tide was flooding so that we could simply hold onto the dinghy and float along with the current.  The underwater world there was incredible.  Coral of all colors – purple, gold, red, pink, black and green… from the surface, some of the coral "fingertips" seemed to glow fluorescent blue and yellow.  There were thousands of fish – thin shimmery silver ones darting just beneath the surface, larger ones flashing blue, red, orange, green, and, of course, schools of small electric blue fish.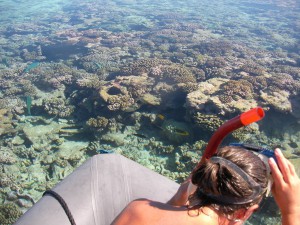 We saw two 4-5-foot long sharks and came within a few feet of a giant manta ray.  Later, as we watched the sunset from our dinghy, we had a bold gray reef shark charge us and then circle us a handful of times.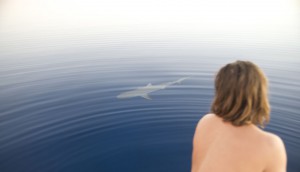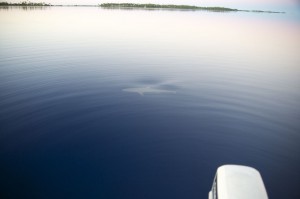 The sunsets here were breathtaking.  I've never seen a rainbow on water, but when the sun crossed the horizon, it flared bright red, and across the lagoon, the light played a brilliant orange on the water, then faded into a pale yellow and green, then, nearer to us, merged seamlessly into blue and indigo, until the water surrounding our dinghy was a deep violet.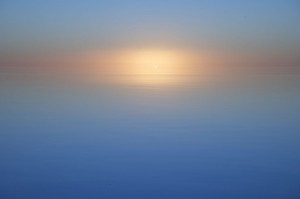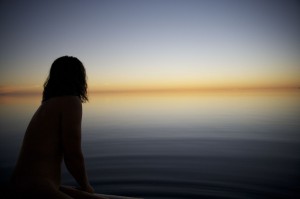 Words cannot do these atolls justice, so I'll just say the rest with some more pictures 🙂