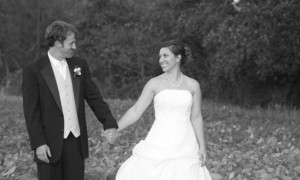 This Sunday commemorates 8 months since we left the dock at Emeryville, but of greater significance to me is that it is also one year since Matt and I exchanged wedding vows in front of our family and friends.  In an email this week, my friend Amanda said,
"I feel like every now and then, you really get confirmation that you married the right man…"
And this year, if nothing else, has been filled with those "every now and then" moments.
This I am certain of – he is the most perfect man for me.