I would write more, but right now there is a beautiful loaf of freshly made french bread calling my name, along with a huge chunk of butter, delicious jam and honey, multiple pamplemousse,* and some ridiculously fragrant limes just screaming to be sliced and diced into a margarita.
Life in paradise is rough.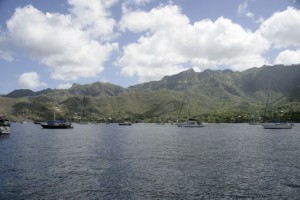 More updates coming soon though….
love to you all!!!!
(and a huge thank you to those who have blessed us with a nice landfall gift!)
*pamplemousse= similar to grapefruit but more sweet, less sour